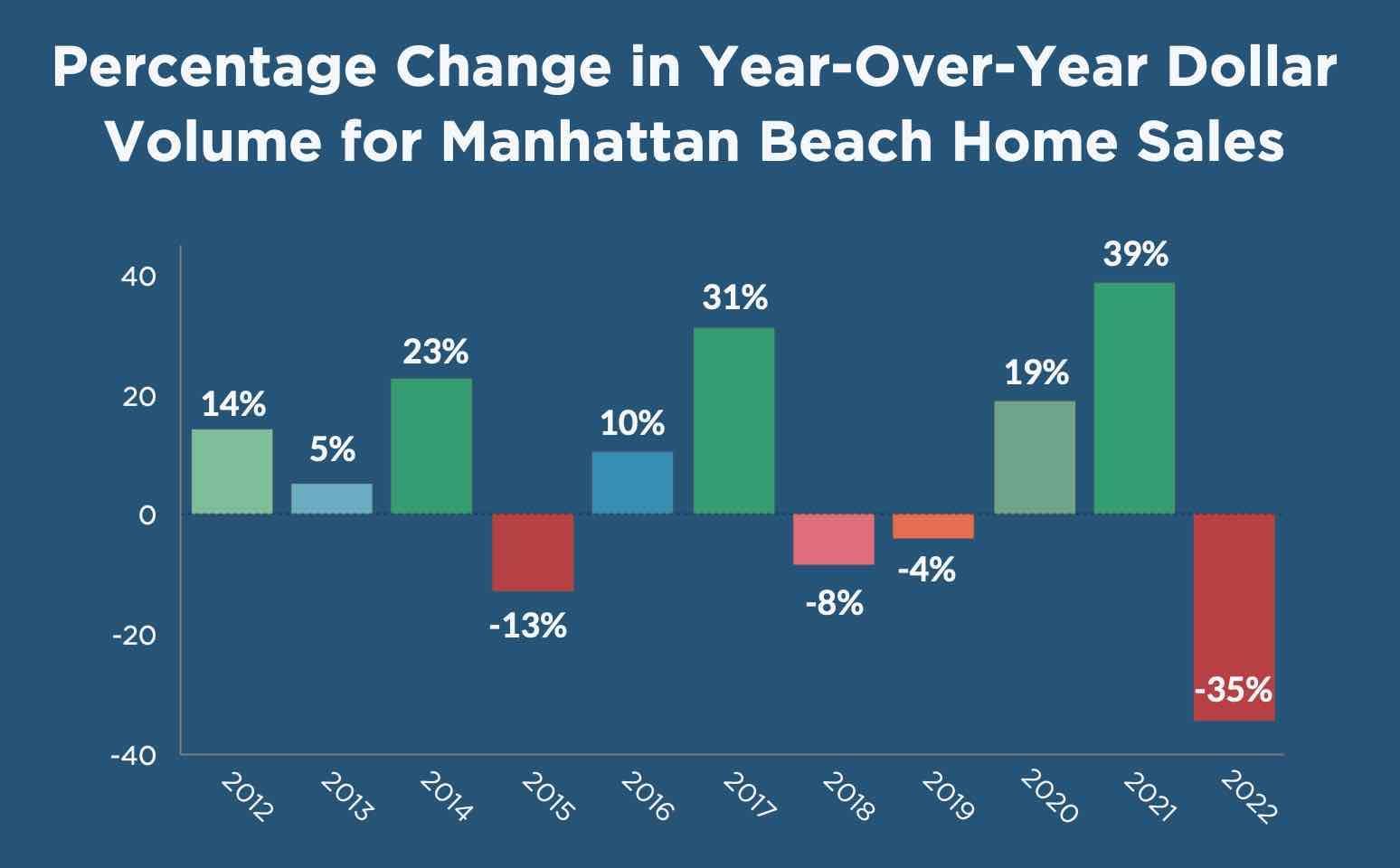 Rocket up, slide down.
That was the story of sales volume in Manhattan Beach real estate these last couple of years.
An incredible burst of home sales activity drove the number of sales over 500 in 2021 (to 518), and the dollar volume spent on homes over $3.5 billion.
Then 2022 saw a nearly continuous slide downward, month by month.
As we close the books on 2022 data, there were 38% fewer sales (322) than the year before, and dollar volume fell by $1.230 billion to $2.324 billion (-35%).
We had to really work on that first chart above to make room to show the 35% decline. Nothing like that had happened recently. Below is a look at dollar volume on a month by month basis.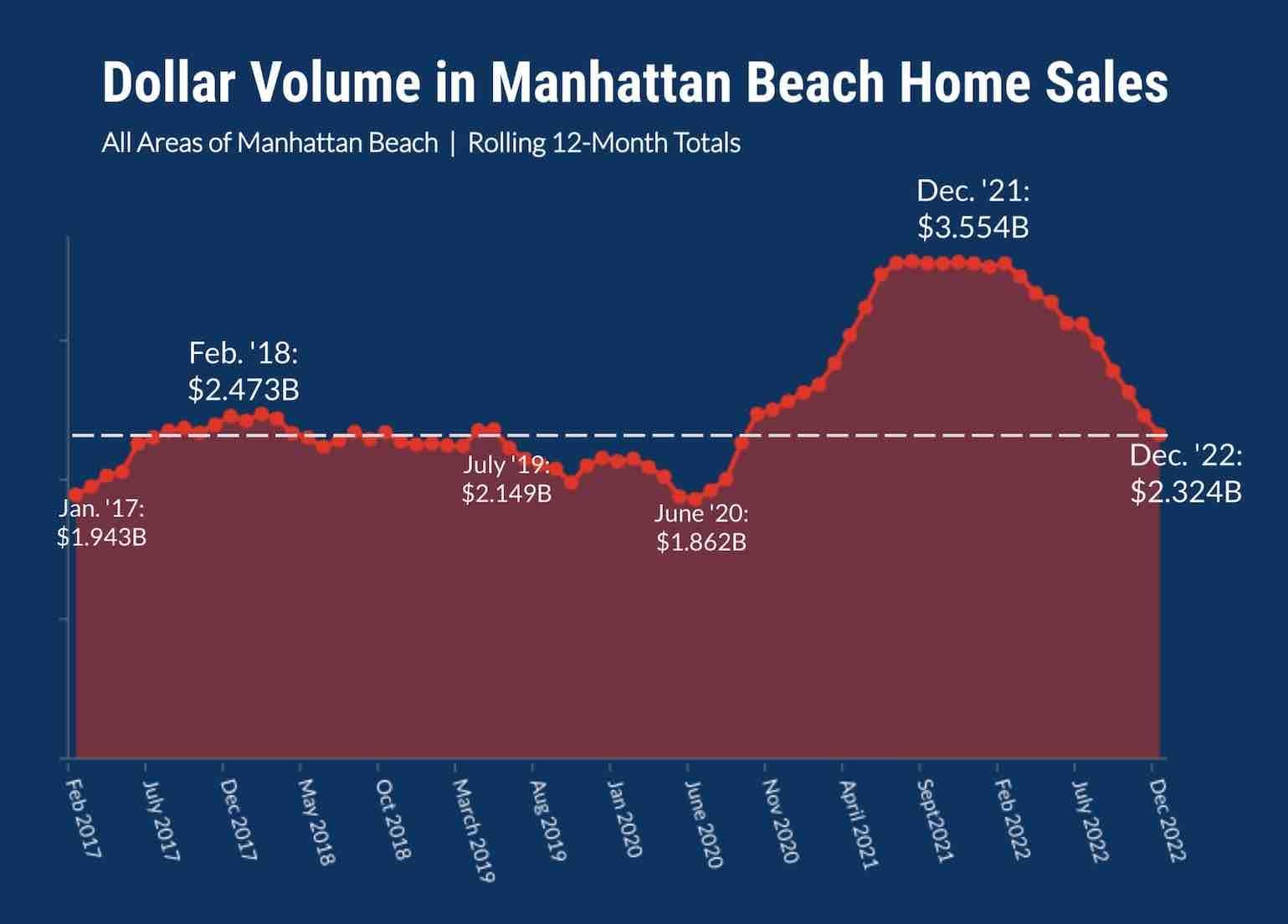 The last time Manhattan Beach saw sales volume over 12 months at this level was September/October 2020. Of course, the figure was leaping rapidly at the time.
As you can see in our chart above, sales volume was pretty consistently in this $2.3 billion range throughout the period of July 2017-July 2019. That sustained period saw substantially more sales, but at lower prices than 2022, which featured a median price consistently over $3 million.